We seek to raise good quality colts and fillies each year. Our bloodlines are suburb. We have worked hard to get the very best of the old Morgan lines to make the foals have quiet dispositions and great conformation. The foals go to the mountain every summer and stay till fall where they learn to move around in the hills and trails and build lungs and Legs. Part of our program is to raise good breeding stock. It takes a special colt to make a good stallion. Only a few each year meet that requirement. If we say this is "stallion quality" that foal as met the criteria.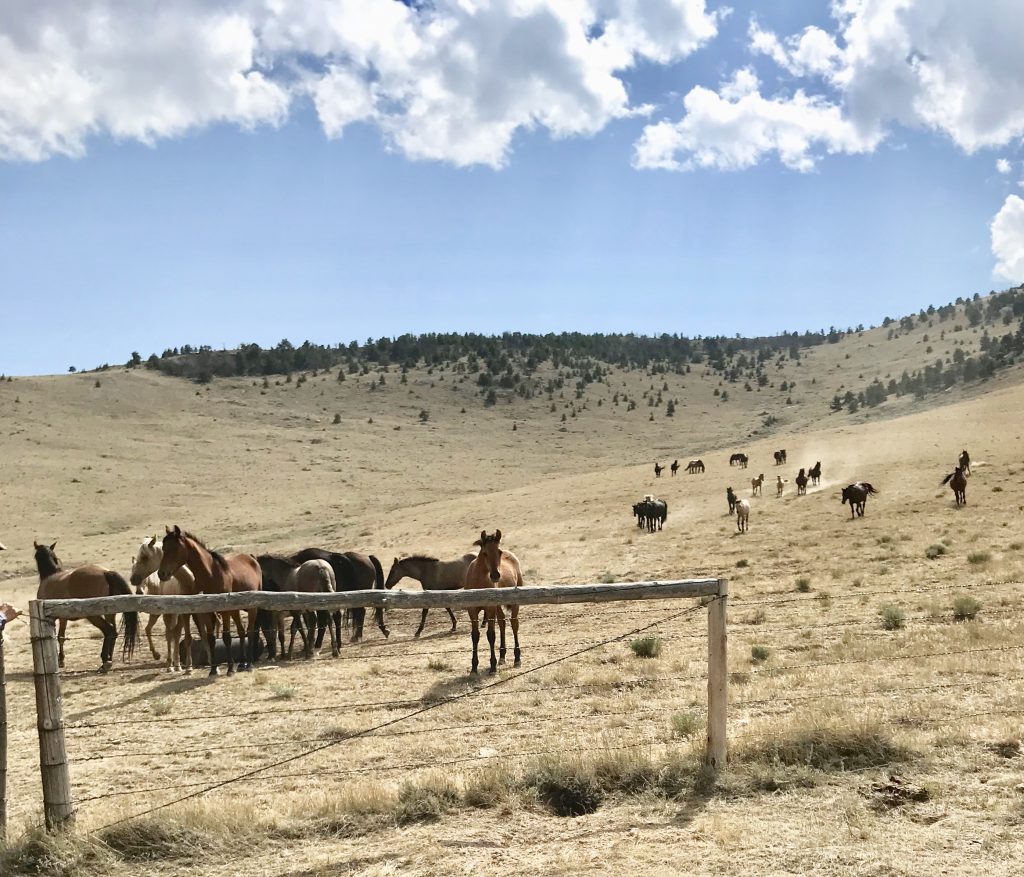 All tied up and learning to lead and load…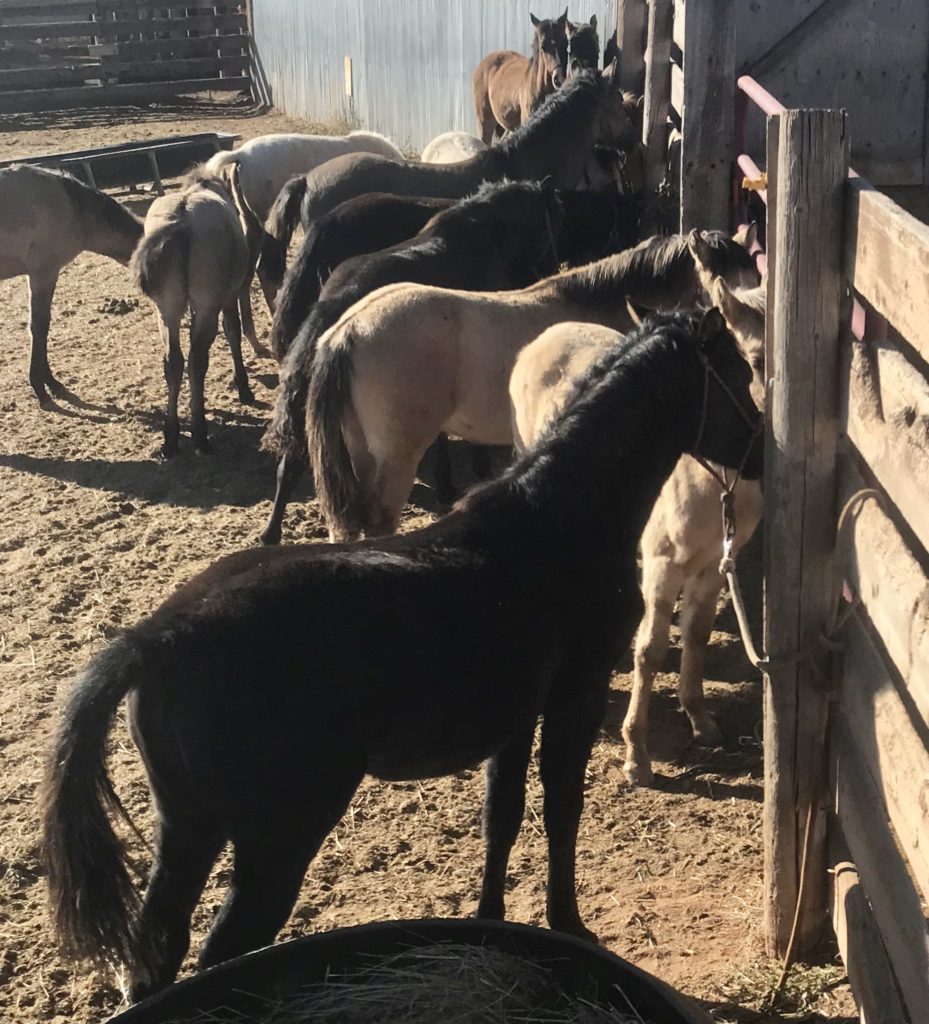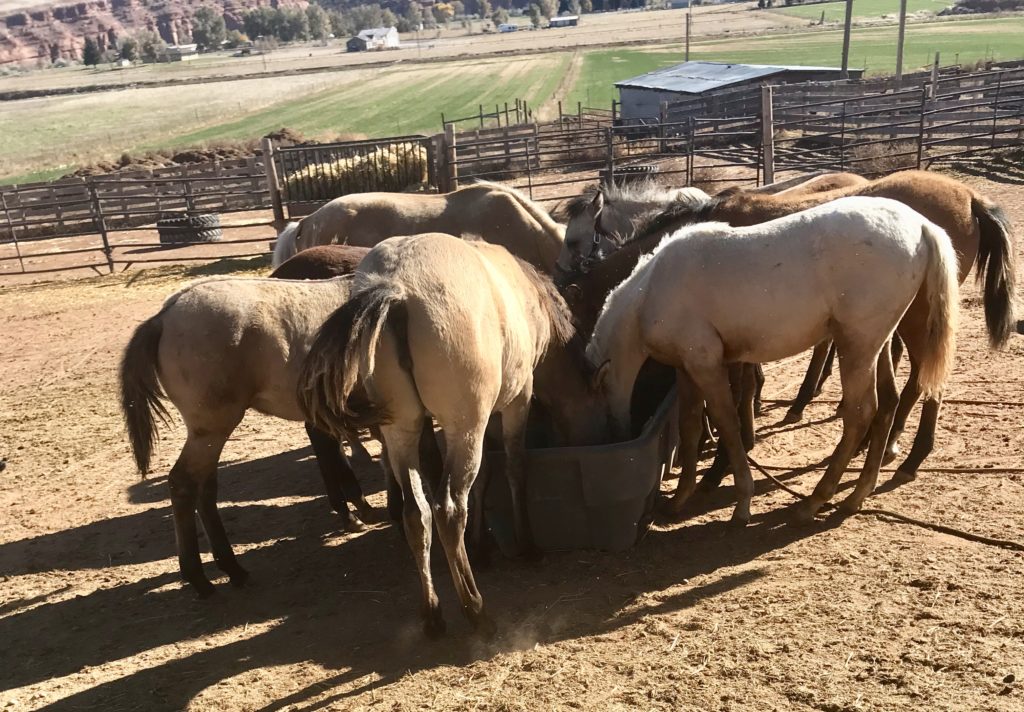 We halter all the new foals off the mountain and tie them and handle them in preparation to learn to load before they are sent to their new homes.
Grain is a vital part of weaning. The weanlings get grain and dewormed shortly after weaning.
Morgan 2018 Foals for Sale
---
Other Morgans for Sale
Name: Bar Non Casper's Sunny
Price: $2750.00
Caspers Sunny is a fully gaited gelding, born in 2017.  He is a palomino and has great potential.  He was born late so we are watching him grow.  Our ugly duckling has turned into a swan,  He is easy to handle, quiet and ready for someone to make him their special horse.  
Name: Red Mountain Zinian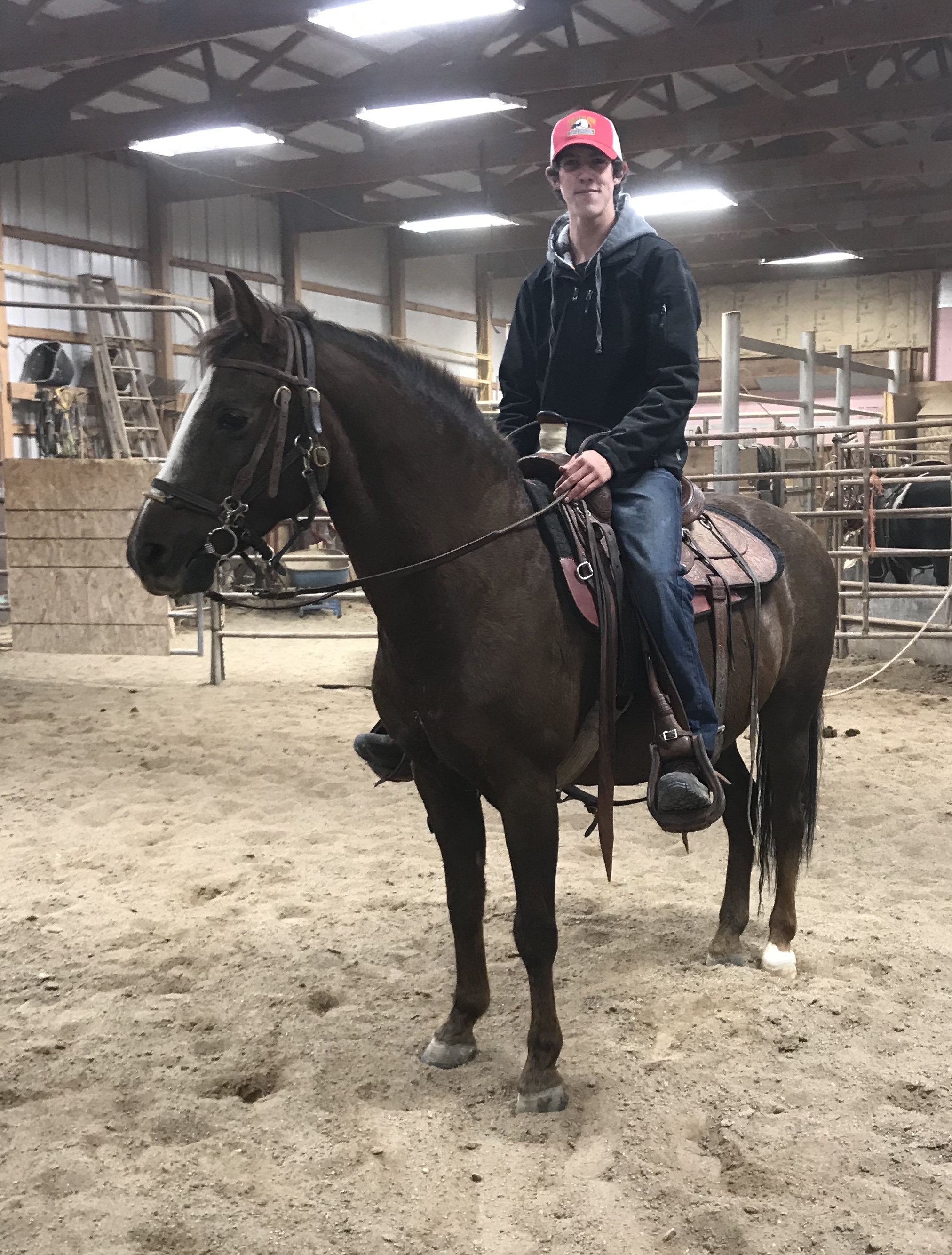 Price: $4000.00
Zinian is an older broke chestnut Morgan mare (#157320).  Rides beautifully, energetic but easy to handle.  She is 14.2 and a power packed lady.  Beautiful in her own right.  Quiet to handle, easy to mount; stands quietly and mounts from either side.  Trms and shoes and loads easy.  She carries the splash gene and has a white patch right side and behind front leg.
Name: Creamello Morgan Filly
Price: $3000
This outstanding Creamello filly has it all.  She is out of Bar Non Morgan breeding, sired by Truwest Silver Suede, out of the mare, Pretty Little Sunny.  Look at her wonderful conformation, head and kind eye.  She belongs to Joe and Amber Seeley in Russellville Kentucky.  You can contact them on their phone at 270 498 4183 or email:  jseeley2009@gmail.com.  Color guaranteed on this filly.  Make her part of your breeding program and a good riding horse for the family.  She is quiet and very friendly.